Superintendent Millard House II has named Jeremy Grant-Skinner as chief talent officer and Dr. Shawn Bird as chief academic officer of the Houston Independent School District.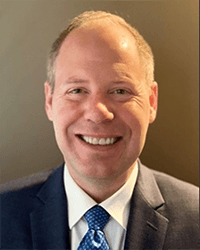 Mr. Grant-Skinner brings a wealth of experience to HISD. He began his career as a first-grade teacher in Baltimore City Public Schools, where he later served as chief human capital officer from 2017 to 2021. With his leadership, Baltimore achieved record-high teacher retention, record-low teacher vacancies, and new highs in the number of Latinx and Black male teachers. Mr. Grant-Skinner launched Opportunity Culture programs expanding teacher leadership and development opportunities in Baltimore and in Syracuse, NY. Mr. Grant-Skinner worked with TNTP (The New Teacher Project) and Teach For America leading talent initiatives, including innovative compensation models and an equity-focused principal preparation program. He also served as deputy assistant superintendent at the District of Columbia state education agency.
A first-generation college student, Mr. Grant-Skinner graduated with honors from New York University. He also earned a master's degree from the Johns Hopkins University School of Education and a law degree from the University of Maryland. He studied politics and mathematics at New York University before moving to Baltimore City in 2001.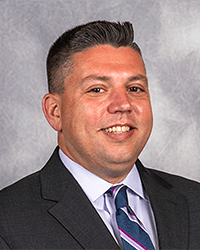 Dr. Shawn Bird grew up in Houston and has served in public education for 23 years. He began his career as a high school English teacher and has also held the position of secondary literacy coach, assistant principal, and principal. After moving to California, he worked in the Los Angeles Unified School District as a principal supervisor and in Pasadena Unified School District as the chief academic officer.
Dr. Bird has also served as chief of schools in the School District of Philadelphia and most recently as the deputy superintendent of instruction and school communities at Portland Public Schools.
Dr. Bird earned three degrees from the University of Houston: a Bachelor of Arts in English with a minor in Spanish, a Master of Education in Secondary Education, and a Doctor of Education in Curriculum and Instruction. He is thrilled to return to his hometown to serve the students and families of HISD.