Houston Independent School District Superintendent Millard House II gave Houston-area elected officials a personal briefing on his five-year strategic plan on Tuesday, April 5, 2022.
Superintendent House answered numerous questions from state lawmakers and members of the Houston City Council. In addition, House responded to questions about HISD's plans for addressing COVID-19 related learning loss, the pandemic's social-emotional impact on students, and plans to ensure every HISD student is offered a baseline educational experience, no matter their school or neighborhood.
"I am very appreciative of the large turnout of elected officials at Tuesday's meeting," said House. "Following the presentation, they asked many insightful questions. Clearly, Houston's leaders understand the challenges HISD faces and care deeply about the success of our students."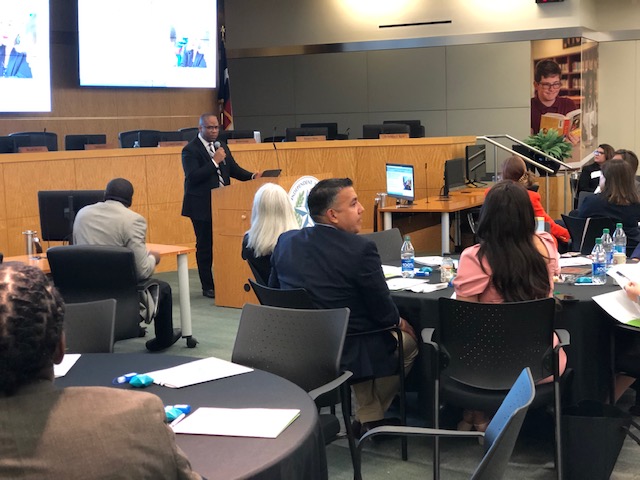 Members of the HISD Board of Education and the district's Legislative Advisory Committee were also in attendance.
"By attending today's meeting, Houston's elected officials showed their commitment to understanding the intricacies of our five-year strategic plan," said HISD Government Relations Director Matthew Conner. "We were honored to explain the plan and answer their questions. Their involvement and support are vital to the success of HISD."