Help is available for HISD seniors who are still in the college application process or unsure what their plans are for next year.
A student resource fair will be held Wednesday, April 27, from 10 a.m. to 1 p.m. at the Student Assistance Re-Engagement Center at Brock Elementary School, 1417 Houston Ave, 77007.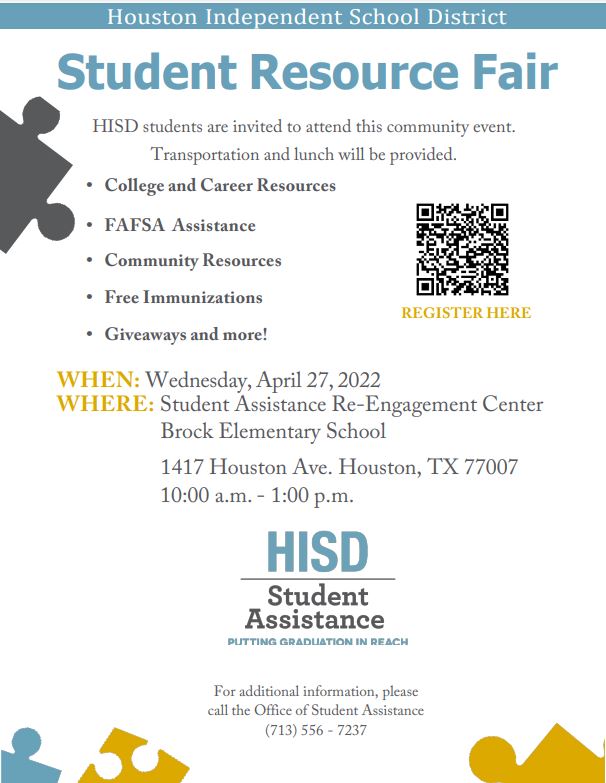 "Seniors can explore their options, even if they have not committed to a college yet," said HISD Manager of Student Assistance Ilka Rosado.
Representatives of numerous colleges will be on hand to answer questions, including the University of Houston and Houston Community College. There will also be giveaways and a free lunch.
Experts will be available for students who require assistance submitting their financial aid documents.
Free Meningitis vaccinations will also be available. The vaccine is typically required for students before beginning their college experience.
The Student Resource Fair is open to all HISD students. Free bus transportation will be available from Sharpstown, Madison, Westbury, and Sam Houston High Schools.