HISD families are invited to complete the online Student Verification form. The Student Verification form includes annual acknowledgements and general updates, such as contact information and student health information.
For current students returning to HISD for the 2022-2023 school year, Student Verification forms will be completed via the HISD Connect Parent Portal Account.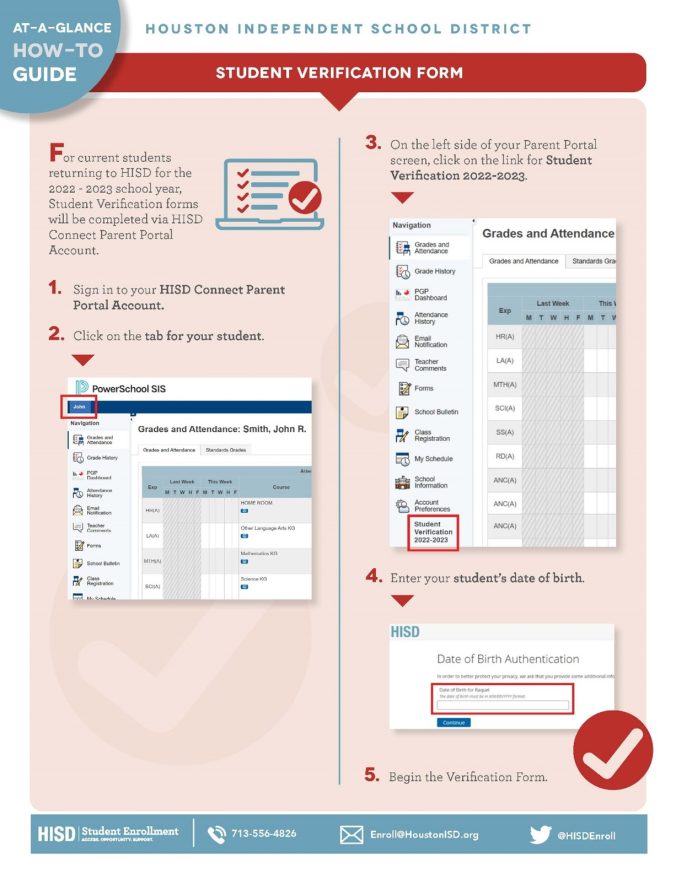 Completing the Student Verification form is an important step in preparation for the upcoming school year. The form must be completed by the first day of school, so families are encouraged to submit the form before the busy summer season.
For more information and resources, please visit HoustonISD.org/Enroll.