HISD's Office of Talent is preparing to host the HISD Service Milestone Reception on Dec. 14 at Kinder High School for Performing and Visual Arts.
At the event, employees celebrating their 10th, 20th, 30th, 40th, and 50th year with the district will be recognized and honored for their continuous service and dedication to the students of HISD.
"This work we do is not easy, and it would be impossible without our devoted staff," said Superintendent Millard House II. "This is a celebration of our valued members of Team HISD who have given decades of service to this great district."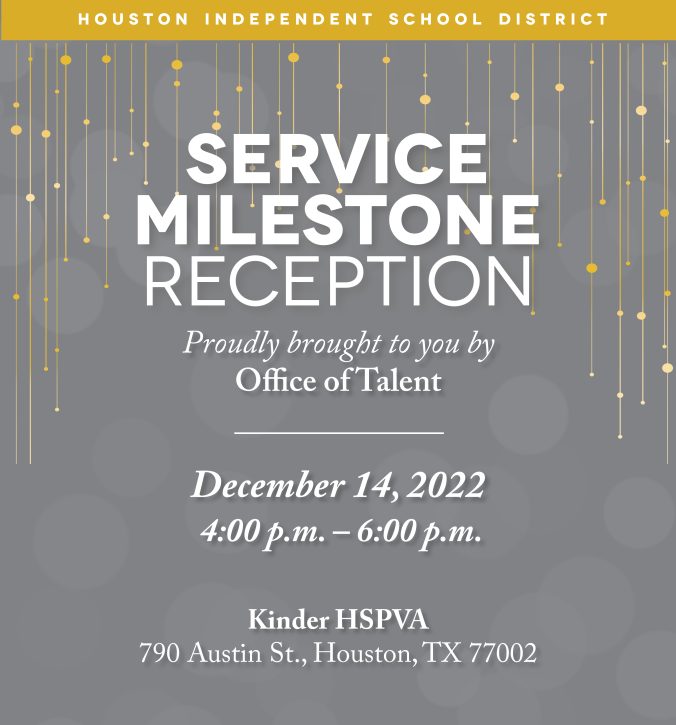 Click Here to register.