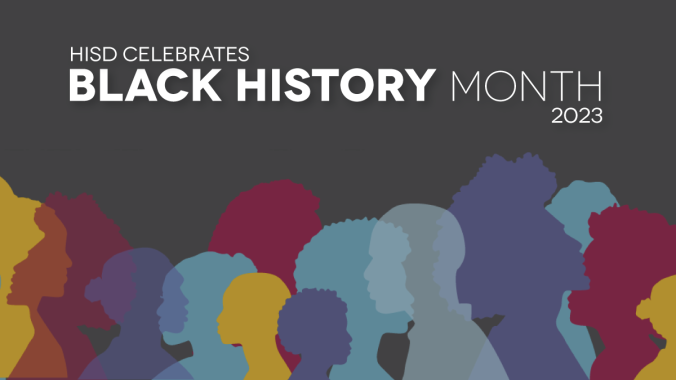 HISD is celebrating Black History Month by exploring the many schools named for distinguished African Americans in the community. The district has more than 30 schools that recognize the contributions of African American leaders, ranging from renowned educators to legislators and community leaders.
This week, learn more about HISD's namesake high schools, alternative schools, and the Hattie Mae White Educational Support Center. Check back this month to learn more about HISD's namesake early childhood centers, elementary schools, and middle and combination schools.
Hattie Mae White Educational Support Center – When former teacher Hattie Mae White (1916-1993) was elected to the HISD Board of Education in 1958, she was the first African American elected to public office in Texas in the 20th century. She led the effort to desegregate Houston's schools, undeterred despite racist attacks. White was also elected to the YWCA Metropolitan Board of Directors, where she served for six years. After being defeated for a third term with HISD, she returned to teaching and retired at age 70. She attended Booker T. Washington High School and the former Texas Southern University before graduating from what is now Prairie View A&M University. The HISD district headquarters building on Richmond was named in her honor, as is the new building on W. 18th Street that replaced it.
Harper DAEP High School – Born in Baltimore, Frances Ellen Watkins Harper (1825-1911) was an abolitionist, suffragist, poet, and author. She published her first book of poetry at the age of 20, and the widely praised novel Iola Leroy at age 67. She began a career as a public speaker and political activist after joining the American Anti-Slavery Society in 1853. In 1894, she helped found the National Association of Colored Women. The school named in her honor was built in 1927 and moved to 4425 N. Shepherd in the fall of 2007.
Barbara Jordan Career Center – Barbara Jordan (1936–1996) was an attorney, educator, politician, and civil-rights leader. She graduated from Wheatley High School in 1952 and attended Texas Southern University, where she studied political science and history. Jordan was the first African American woman elected to the Texas Senate (1966) and the first southern African American woman elected to the U. S. House of Representatives (1972). After retiring from politics, Jordan taught ethics at the University of Texas. Her remarkable public speaking inspired untold numbers of young people to enter public life. The school named in her honor opened in January of 1980. The Career Center now supports HISD's Furr, Heights, Houston, Kashmere, North Forest, Northside, Washington, Wheatley, and Yates High Schools.
Booker T. Washington High School – Booker T. Washington (1856-1915) was an educator, author, orator, and advisor to U.S. presidents. Born a slave in Virginia, he worked his way through what is now known as Hampton University and was the first leader of Tuskegee Institute in Alabama. He wrote five books, including Up from Slavery. The school named in his honor was originally known as Colored High School and located at 303 West Dallas when it opened in 1893. It was renamed Booker T. Washington Junior-Senior High School in 1927 and moved to its present location at 119 East 39th St. in 1959. It became a high school in 1978.
Wheatley High School – Phillis Wheatley (1753-1784) was born in West Africa and sold into slavery as a young girl. She was purchased by the Wheatley family of Boston, who taught her how to read and write. In 1773, Wheatley published Poems on Various Subjects, Religious and Moral, which gave her notoriety in both the American colonies and England. Wheatley High School was originally located at 3415 Lyons, in what was formerly McGowen Elementary School. In 1927, that school was renamed after Wheatley, and two years later, the school moved to a new facility at 1700 Gregg. New Wheatley campuses were built in 1949 at 4900 Market Street and in 2006 at 4801 Providence, its current location.
Yates High School – Reverend John Henry "Jack" Yates (1828-1897) was the pastor of Antioch Baptist Church, the first African American Baptist church in Houston. He was born a slave in Virginia, and his family moved to Houston in 1865, where he became an influential leader in the community. Yates was considered a pioneer in education and the ministry. The school named after him was built in 1926 on Elgin Avenue and moved to its present location at 3650 Alabama Street in 1958.