The Houston Independent School District Board of Education approved the 2023-2024 Academic Calendar on Thursday, Feb. 9, 2023.
The vote follows a survey that was distributed to the HISD community and the public in January asking for feedback on the proposed calendar.
The approved calendar includes a one-week Thanksgiving break, two-week Winter Break, and one-week Spring Break. The district will observe Labor Day, Martin Luther King Jr. Day, Chavez-Huerta Day, and Memorial Day. Students and staff will also be off for a Fall Holiday on Sept. 25, and Spring Holidays on March 29 and April 10.
In addition, there are three Teacher Preparation Days and 12 Teacher Development Days, including Election Day (Nov. 7) as a student holiday.
Teachers report to work on August 14, 2023. The first day of school for students is August 28, 2023.
The last day of school for students is June 5, 2024, and the last day for teachers is June 6, 2024.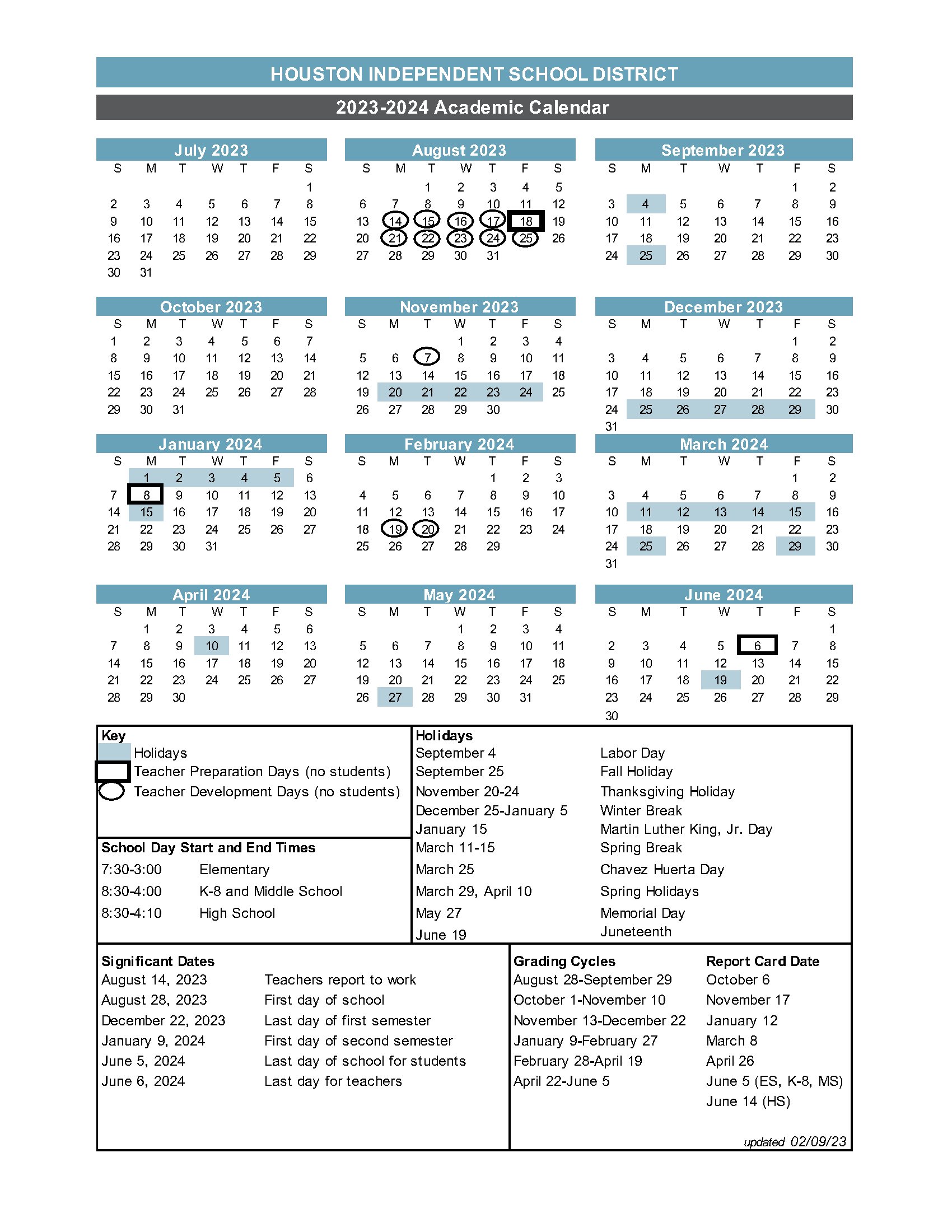 A recording of the Feb. 9 board meeting can be found here.