For the first time since the COVID-19 pandemic, HISD's Office of Special Education Services will hold its semi-annual summit for HISD families in person. The Special Education Spring Parent Summit is set for Saturday, April 29, from 9 a.m. to 12 p.m. at the Hattie Mae White Educational Support Center (4400 West 18th Street, 77092).
This year's theme is Building Connections: Together We Are One. The summit will provide parents and caregivers with the opportunity to receive important and resourceful Special Education and related information to better support and empower them to be a partner in their child's education. They will also have access to additional resources through a vendor fair.
Attendance is free, and registration is encouraged. Register here.
Request for translation in other languages can be made on the registration link.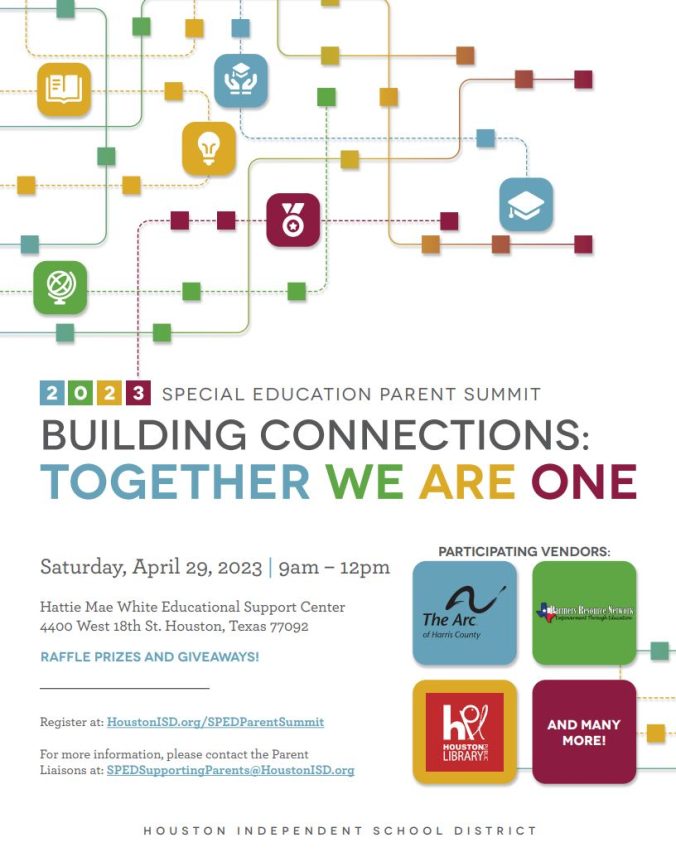 For more information, please contact the Parent Liaisons at SPEDSupportingParents@HoustonISD.org.