Houston Independent School District will honor the 2022-2023 Educators of the Year at its annual banquet Friday, May 12, at Hilton Americas-Houston.
This year's ceremony will celebrate educator excellence with an elegant roaring 20s theme.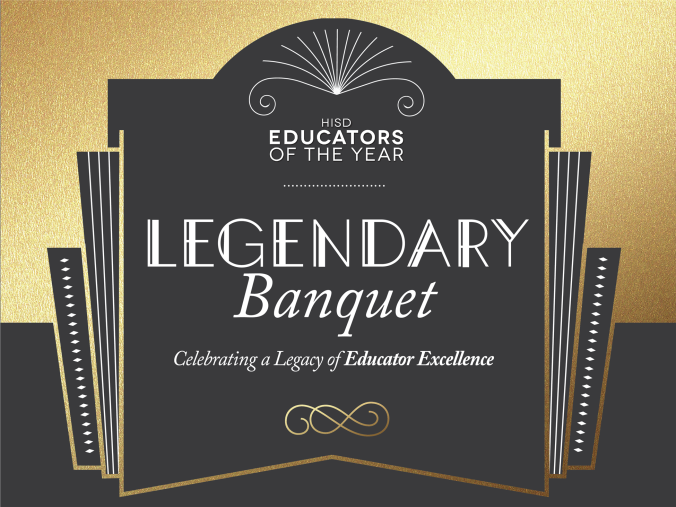 The celebration will honor Principals of the Year, Campus Teachers of the Year, Campus Beginning Teachers of the Year, Beginning Teacher of the Year, Teachers of the Month, Teachers of the Year finalists, and Teacher of the Year.
In February, Principals of Year Amanda Wingard of Neff Elementary and Keoshya Dunn of Lawson Middle School were recognized at their campuses in surprise celebrations orchestrated by their students and colleagues.
"The Principal of the Year is the kind of individual who embodies all of the qualities of what it is to be a service leader, to give of themselves, to give it all for their staff and their students on a daily basis," said Superintendent Millard House II.
To learn more about this year's banquet and the Educators of the Year honorees, click here.