Houston Independent School District will recognize its nearly 11,000 teachers during Teacher Appreciation Week, May 8-12.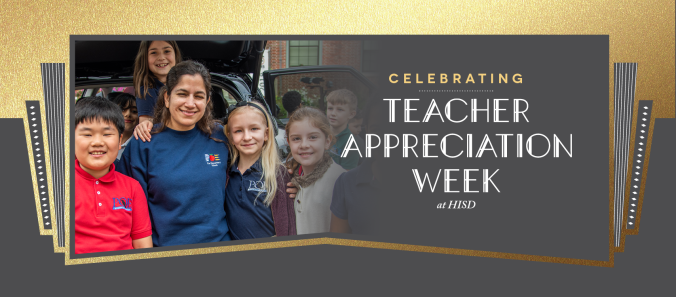 "Teachers, your unwavering commitment, dedication, and service to our wonderful students, families, and communities serves as in inspiration to us all," said Superintendent Millard House II. "Your impact is immeasurable, and we are very grateful for the contributions you make to the success of our students and district."
The week is a part of a nationwide campaign led by the National Parent Teacher Association to honor the amazing teachers who help shape our future leaders of tomorrow. This year's theme is Teachers Drive the Future, recognizing that educators are the "key drivers" for every child's journey.
This week, you can:
Email your teachers heartfelt letters, cards, and messages of appreciation
Create artwork, poems, and video messages to celebrate your teachers
Send your teachers a virtual award
Students, staff, parents, and community members are also encouraged to join in on social media by using the hashtag #ThankHISDTeachers and tagging @HoustonISD and @TeamHISD.
Don't forget to cast your vote for Fan Favorite Educator of the Year! Voting is open through Wednesday, May 10, and winners will be announced at the Educators of the Year celebration on Friday, May 12.
Click here to cast your vote.
Teachers will also be able to enjoy free breakfast at any participating Greater Houston area McDonald's the week of May 8-12. School staff with a valid school ID can enjoy a free breakfast sandwich and medium coffee until 10:30 a.m.