Houston Independent School District will recognize its nearly 12,000 teachers during Teacher Appreciation Week, May 3 through 7.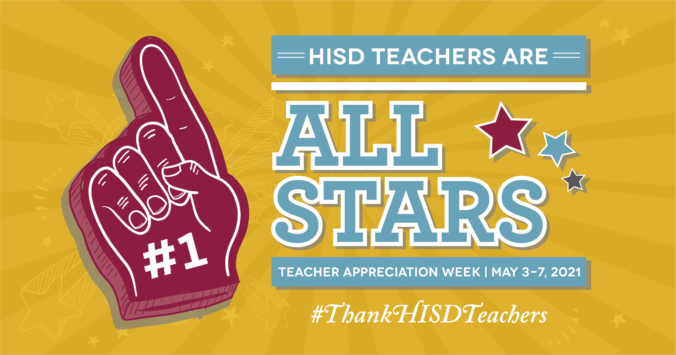 The week is a part of a nationwide campaign spearheaded by the National Parent Teacher Association.
"Our teachers truly are the heart and soul of HISD," Interim Superintendent Dr. Grenita Lathan said. "Over the past year, teachers have stepped up as true team players for our students and families. Teachers have transitioned to virtual learning and back again, often teaching two classes at once—one at home and one in-person."
To celebrate the week, HISD is launching a campaign that focuses on these All Stars—and students, staff, parents, and the community are invited to participate through social media.
Continue reading