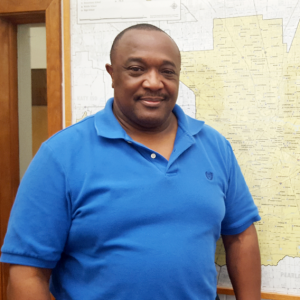 When Hurricane Harvey hit, Facilities Services Security Maintenance Dispatcher Kenneth Johnson left behind his home and relocated to the Hattie Mae White Educational Support Center, where he could monitor and serve the district.
"It was kind of scary," Johnson said, recalling images captured on security cameras when the storm hit. "Water was going up the hallways."
As the flood waters rose, some HISD locations lost their security camera feeds, but Johnson kept calm and helped organize response logistics, which included determining where to send technicians for maintenance.