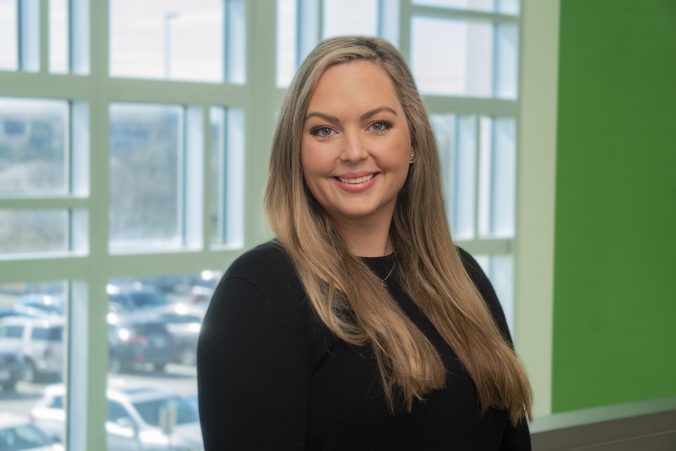 Special Events Planner Nicole Bean has always been an organizer at heart, and that's how she approaches scheduling and planning events in HISD's catering department Houston Eats.
Bean is responsible for planning and overseeing events and creating the orders for them. Her attention to detail and ability to accommodate the needs of Houston Eats' customers has proven to be an asset in her role.
"If you have 30 schools that want something all at the same time, it's physically hard to be at all those places," Bean said. "We only have so many delivery vans, so we have to be really creative in how we schedule. We also offer pickups. We really do try to accommodate everybody."
Houston Eats is part of HISD's Nutrition Services but has a separate list of approved vendors and doesn't make school food. Their primary focus is to cater district events with increased demand during the holidays, in-service, and summer trainings.
The Houston Eats team of 13 serves meals for corporate meetings and events, dinner parties, cocktail receptions, and socials. They have previously catered events like Summer School Kickoff and Women's Empowerment Tea.
"She works with the client to customize their event into something very special and memorable," Nutrition Services Executive Chef David Husbands said. "She inspires my own creativity and passion for our customers' needs. She has made our department better than it ever was, and I always look forward to working with her on any event."
Bean is currently revamping the department's menu to include new creative, fresh, and healthy options.
"There are clients that are totally open to changing it up, especially those who do multiple events with us," Bean said. "I research and come up with the ideas, then I present them to the team and make sure it's something we can provide."
As Bean works to move Houston Eats to new heights, she knows she can't do it alone. She said she loves her team because they really care if their clients are happy.
"They go above and beyond to make sure that every event is a success and that the process from start to finish is as easy and stress-free as possible," Bean said.