Editor's Note: This is the second in a two-part series on how six HISD students are adjusting to the shift to virtual instruction throughout the district amid COVID-19 precautions. Read Part 1 here.
It has been two weeks since the district launched HISD @ H.O.M.E. (Home-based Online Mobile Education), a distance learning plan that has students at all levels of education transitioning from physical to virtual classrooms.
We checked in with three seniors to see how their second week of distance learning went and how the Class of 2020 is coping with the adjustment for the last months of their high school careers.
Part 1: HISD students adjust to the new reality of distance learning
Israel Giles, Senior, Westbury High School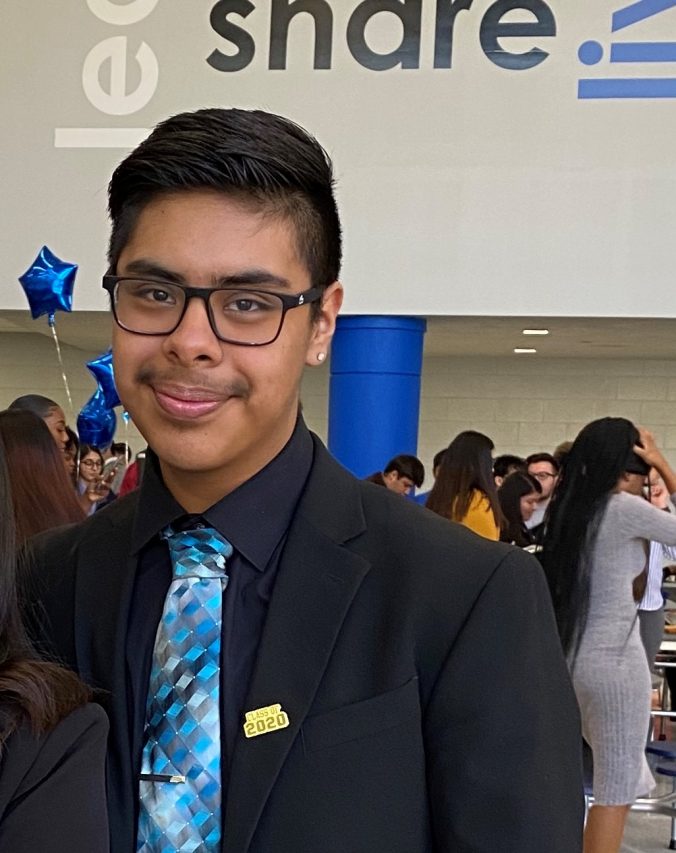 Physically being at school is a big deal for Israel. As Senior Class President, treasurer for Future Health Professionals, and a member of the student LULAC group, his day centered around his time at Westbury, which has made his transition to distance learning difficult.
"Online learning has been hard for me not because the topic is hard but because I am a people person. I like to learn with a group," he said. "I like socializing when I do my work; I like to ask my teachers questions face to face. I miss my teachers."
Israel depended on a daily regimented schedule that kept him busy and focused. While at home, he is employing that same mentality to get him through each day. Mornings are dedicated to schoolwork, while the afternoons are reserved for physical activity and caring for his family's new rescue puppy.
"I like keeping busy. That is one of the reasons I joined so many clubs," he said. "I was basically busy the whole day before this happened and now, once my schoolwork is done, I don't want to feel idle."
Victoria McKean, Senior, Carnegie Vanguard High School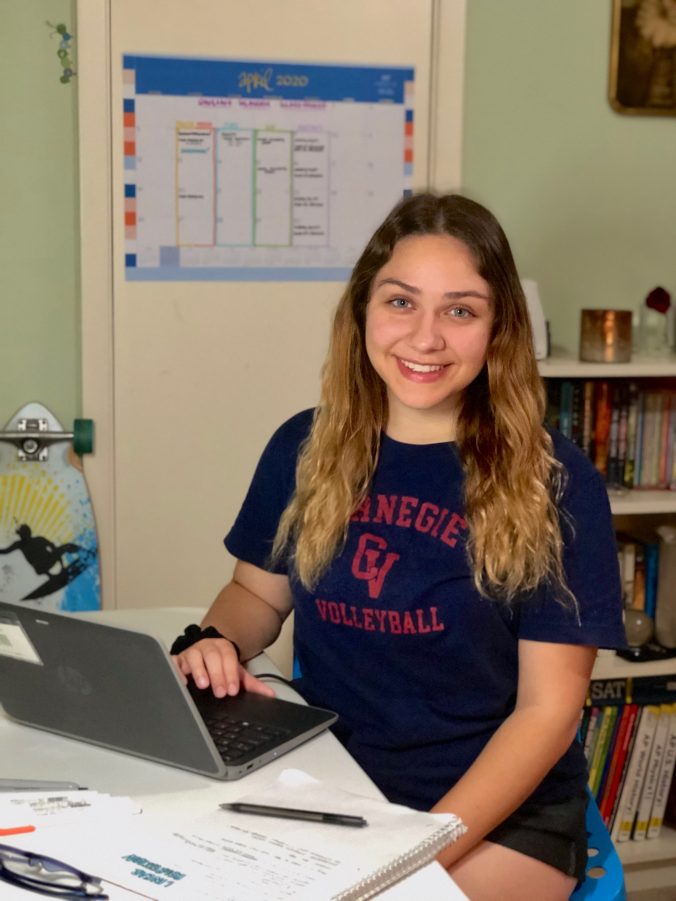 Senior year is a time to reflect, cherish the moments, and say goodbyes. Like many other students, Victoria, who is chair of the senior committee, is mourning time lost in her final year of school.
According to Victoria, Carnegie Vanguard is like a small community where everyone is engaged inside and outside the classroom. Teachers and administrators work closely with students, and distance learning has not stopped that.
"My counselor has continually helped me with college concerns," she said. "Teachers have kept up communications, assigning tasks, helping us find the best digital resources and answering any questions we have."
Although she is sad her senior year might end this way, she's focusing on gratitude.
"I am thankful to my family, friends, and work for giving me a sense of normalcy," she said. "I had the best high school experience at Carnegie Vanguard, and I am not giving up hope that we will find a way to get some of our senior activities done – even if we have to do it in the summer."
Yasin Hamed, Senior, Westside High School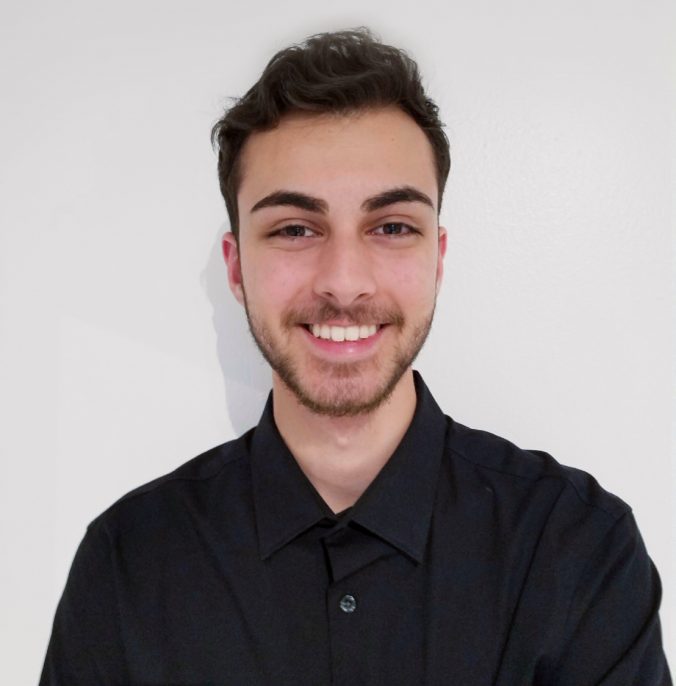 Described as the "poster child of an HISD graduate" by his principal, Yasin has a bright future ahead of him. The Westside drum major is an academic all-star who plans on attending MIT in the fall, and the same calm, cool and collected attitude that has made him a scholastic success is carrying him through these uncertain times.
"I've been chilling, doing my own thing and heeding the advice of public health officials," he said. "The last thing we want in this situation is to panic. The more you relax and heed their advice, the quicker we will be out of this."
Yasin is taking advantage of this time to pursue some of his own interests like playing the guitar or learning Arabic. He's also focused on closing out the school year strong and has made a seamless transition to distance learning.
"Many of my classes 'pre-Corona' were self-driven, and self-paced and online school, in a home setting, has just amplified that for me," he said. "There's definitely a much more independent feel to the curriculum, and it hasn't been difficult, because I viewed my academics from an independent perspective already."