Editor's Note: This is the first in a two-part series on how six HISD students are adjusting to the shift to virtual instruction throughout the district amid COVID-19 precautions. Read Part 2 here.
Earlier this week, the district launched HISD @ H.O.M.E. (Home-based Online Mobile Education), a distance learning plan, and students at all levels of education are transitioning from physical to virtual classrooms.
We checked in with three students to see how their first week of distance learning went, the steps they've taken to succeed and the things they miss the most about school.
While making the shift to online learning, Class of 2020 copes with interrupted senior year
Sophia Ponce, Sophomore, Challenge Early College High School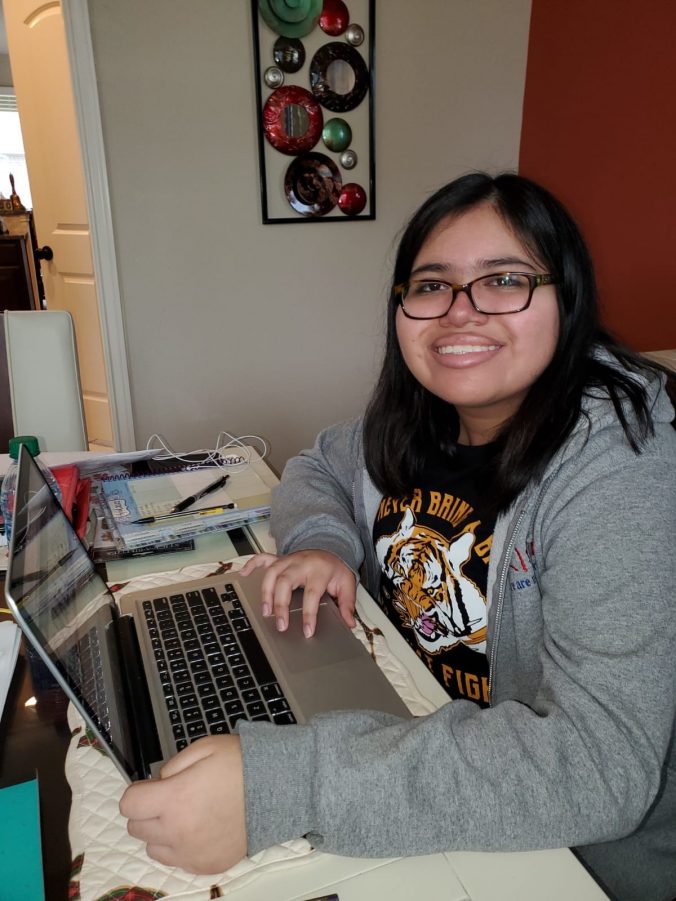 Sophia jumped into distance learning a week earlier than most of her cohorts, preparing for her dual-credit Biology course through Houston Community College by reviewing online material for her upcoming AP exams. What was once a multiple-choice test has now turned into an open-response exam, leaving her nervous but prepared for the challenge.
"Before all this, I had the opportunity to attend a tutorial session with my Biology teacher, and she gave me some worksheets for practice," she said. "I am going to use those, as well as utilize the free AP online videos for Biology."
Sophia understands that structure and maintaining a schedule can be crucial during these times. She eats breakfast at the same time every morning, sticks to the same schedule she would as if she were physically in school, even using study lab time to complete any missing work.
"It gives me a sense of control," she said. "This helps to keep me on track without being too rigid. I feel like I can breathe."
Mindful of the gravity of the situation, she has made sure to give herself grace during such an uncertain time.
"There were a few days that the anxiety got to me," she said. "But now I am taking advantage of the situation, going with the flow, and taking it one day at a time."
Noah Jackson, Senior, Yates High School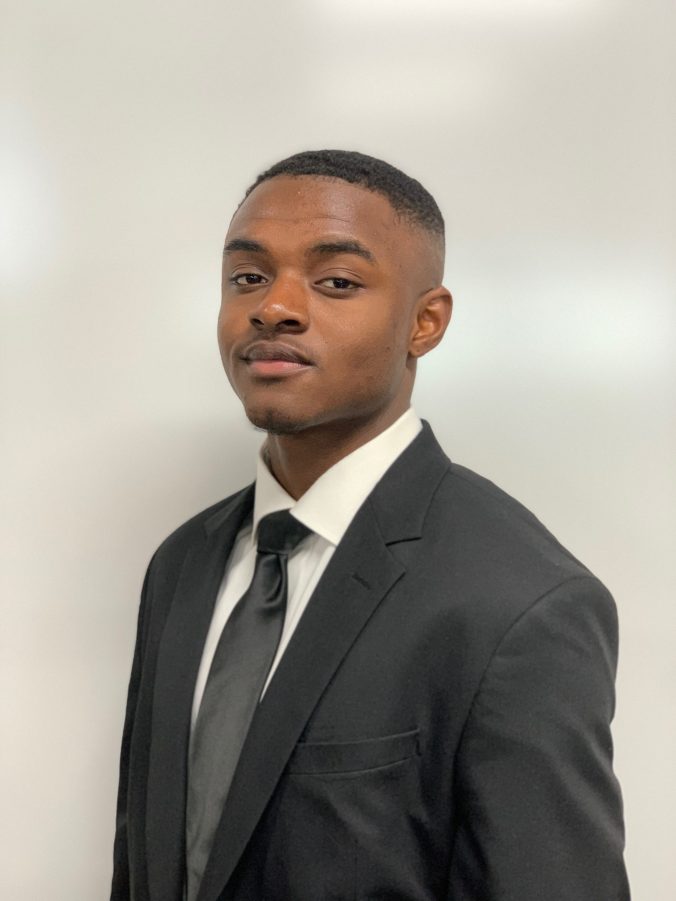 A naturally self-driven and passionate learner, Noah is very confident about his ability to adjust to remote learning. But for him high school isn't just about academics, social interaction has played a big role in his learning.
As a senior, Noah is involved in numerous on-campus activities including the National Junior Honor Society, football team, and HISD's Ascending to Men Program, and he misses his friends and teachers tremendously.
"Online learning hasn't changed how I study because I am still able to access the information I need," he said. "However, not being able to talk to my teachers face to face has taken a bit of a toll."
He is acutely aware that the pandemic threatens to impact several meaningful milestones — events like graduation, prom, and other end-of-year celebrations that would've brought together his family and friends before he heads out for college at Prairie View A&M University.
"Everyone else before me got to experience this, and it is just something that I can't get back," he said. "Being able to finish out that chapter of my life has possibly been taken away."
But that same positive personality that made him a standout Yates Lion has also contributed to his mental strength during this time.
"We must stay strong. Trouble won't always last," he said. "This is just a storm coming over us, and we just have to get past it."
Kristian Salas, Junior, Eastwood Academy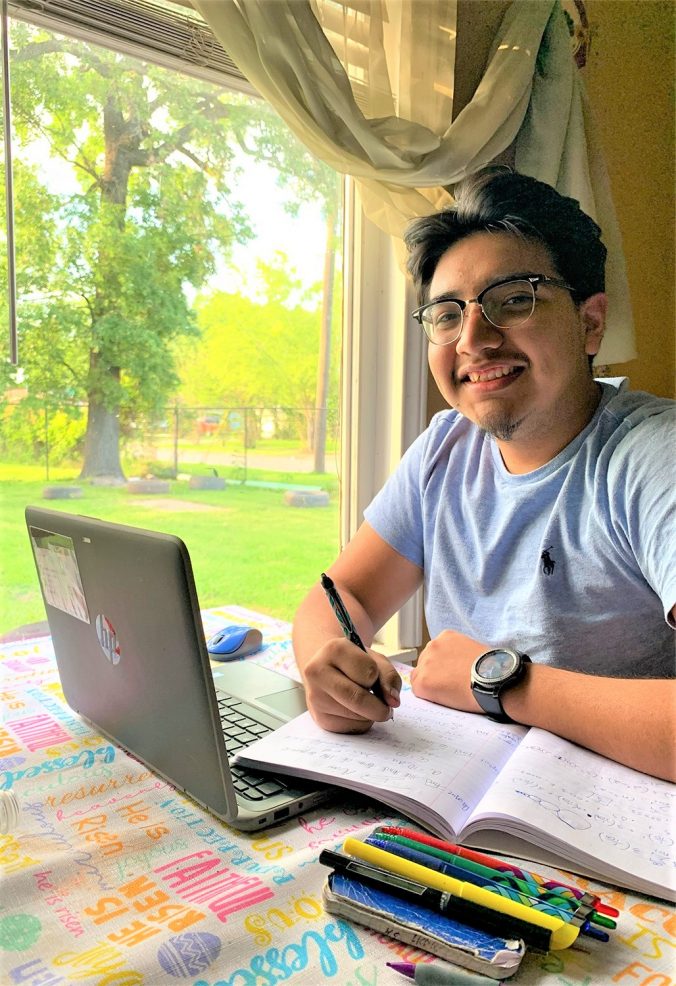 After spending most of his high school career working with the HISD HUB, Kristian has made a seamless transition to distance learning. The ease of that transition has been a saving grace for Kristian because the recent pandemic has brought about other concerns for him.
Both of his parents are considered "essential workers" and must be out in the community for work. According to Kristian, every day is a constant worry for his family's health and safety, but he is determined to not let it affect his grades.
"I try not to worry too much because I don't want it to affect my academics," he said. "I just try to focus on my classwork for that day."
To adjust to his new reality, Kristian keeps a daily journal where he lists out his goals for the day, giving himself time to complete each task at his own pace. He believes the flexibility of working from home helps him put his best work forward. But, like many other students, he misses the face-to-face instruction and looks forward to getting back to the classroom.
"A computer is not going to answer questions the way a human teacher would," he said. "Online learning doesn't bring about the same kind of laughter and fun that I would have in class."
Next week: We explore the sustainability of distance learning through the eyes of three more high school students.