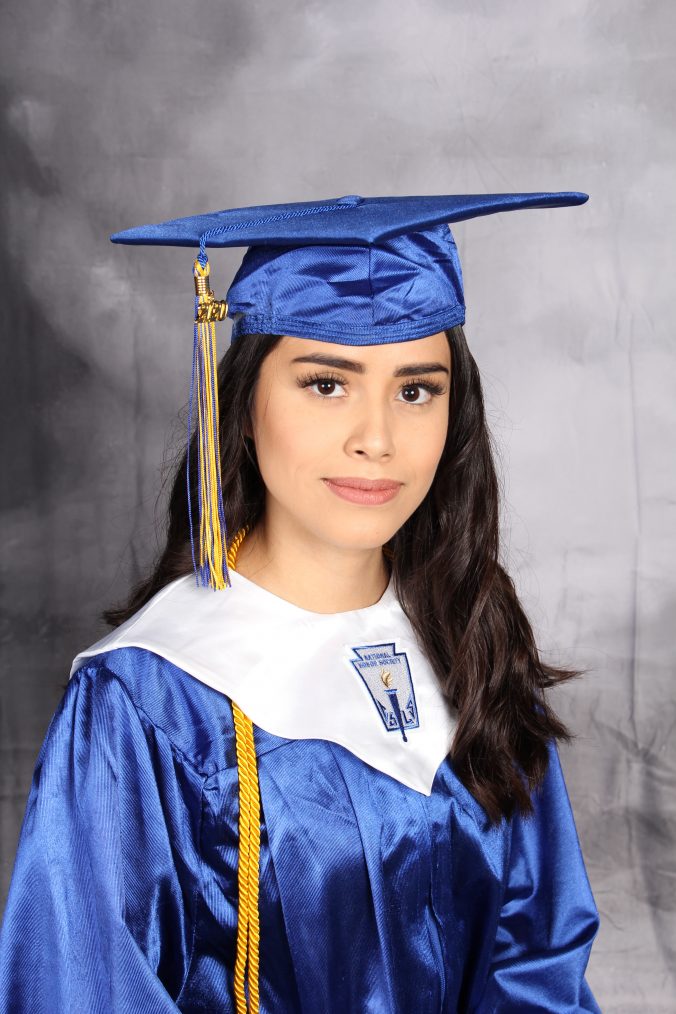 Mariela Banda was looking forward to celebrating the end of her high school years in person with her classmates at Milby High School.
"Being a virtual valedictorian is unfortunate since we will not be able to fully close this chapter of our lives before we continue with the next one," she said. "It's heartbreaking not to be able to share the joy of graduation with my class. Instead, we have to worry about the future. Being a virtual valedictorian is both challenging and stressful, but I feel certain my class will continue to move forward."
Mariela is still reaching out to motivate members of her senior class.
"I try to check up on people and make sure that everyone is safe and has access to their assignments. My senior class is determined and goal-oriented, and I trust they will do everything they can to achieve their goals, despite these difficult times." 
The senior's days begin with her first class at 9 a.m.
"I make coffee and join my online class," she said. "My first two classes keep me awake because they are interactive. I love it when teachers are enthusiastic. Even under these conditions, they find a way to keep us learning. The only struggle I have with virtual learning is that it can be distracting to be at home, but I am learning how to focus."
Mariela has been accepted to her two top college choices — University of Houston and University of Texas at Austin — but she is still undecided, although she is leaning toward UH, where she plans on majoring in mechanical engineering and business. She is excited to begin the next chapter of her life.
Mariela has been active in La Raza and the Peace Club. She is the president of National Honor Society and a member of the Spanish Honor Society, Science Honor Society, and History Honor Society. She enjoys running, volunteering, and doing creative projects with her sister.