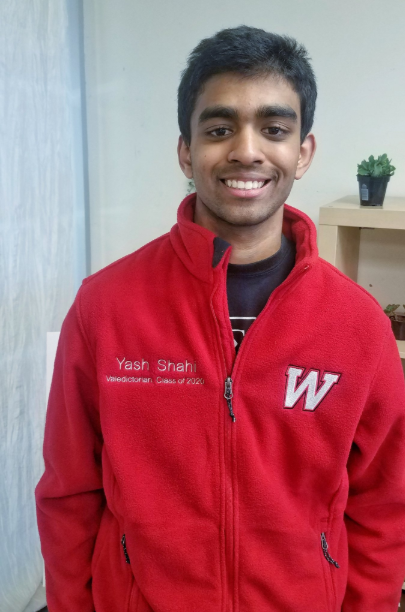 For Yash Shahi, being Waltrip High School's Class of 2020 virtual valedictorian feels just as good as if school were in session.
"Nothing has changed – it still feels great," he said. "I am so happy that I was announced valedictorian before school closed."
Despite the physical distance, Yash has found innovative ways to help his fellow students with the transition to virtual learning.
"If any of my friends need help with assignments, they just text me and I assist to the best of my ability," he said. "I have also done my best to contribute to online classroom discourse through Microsoft teams."
Yash has spent the last three years as part of the Atlas Scholars program, an energy and finance focused professional development program that connects students with industry leaders and exposes them to possible career paths. This experience has inspired him to continue studying his passion for finance at Rice University. 
"I wake up every morning and read the news about the global financial markets," he said. "After that, I usually dive into classwork for my classes."
While understanding the markets may come easy to Yash, there are still some challenges he faces in this new world of distance learning.
"The lack of peer interaction and maintaining my discipline have been the two biggest challenges for me so far," he said. "I have to thank my parents and teachers for keeping me grounded in schoolwork, and I am also grateful for my friends who have helped me out."
Throughout his time at Waltrip, Yash has been actively involved with HISD's Student Congress, served as Senior Class Vice President, and is the varsity swim team captain. Along with his Atlas Scholars Scholarship, he has also received the Kapitall Scholarship, as well as an ROTC Scholarship. In his spare time, he enjoys watching movies, biking and playing with his pet rabbit.