The HISD Academics Department is hosting a virtual interactive Academic Enrichment Camp designed to provide students with enrichment leading up to the first day of the 2020-21 school year while reinforcing academic skills.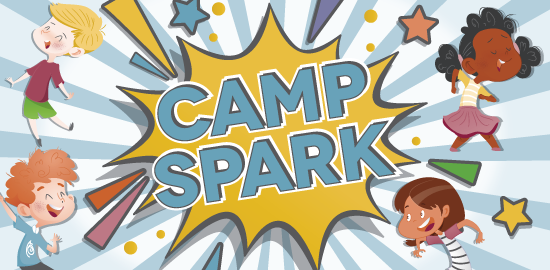 Camp Spark, which will be held Aug. 24 through Sept. 4, is free of charge for all HISD students in pre-K through 12th grade.
Students will participate in interactive engaging activities in science, math, literacy, technology, and art. Ninth-graders will participate in a high school overview boot camp. A College and Career Readiness Series will be available for students in grades 10th through 12th. Other student camp activities include:
Elementary:
Virtual field trips
Interactive literacy, math, science, and technology activities
Secondary:
Interactive activities on navigating the HUB, Microsoft, and Google
SAT prep, college admissions, financial aid, and scholarship preparation
As part of Camp Spark, the academics team has also created the "Attend to Win" program. Students who participate daily will have the chance to win gift cards and a Bluetooth Boombox. To register for Camp Spark visit the registration page.