The HISD Office of Talent presented Baylor College of Medicine Academy at Ryan Middle School's Terrell Simien with its Teacher Appreciation Award.
"We are so proud of Mr. Simien," said Principal Tanya Edwards. "He's really a hard-working teacher. His lessons are always well planned, and he's always ready and prepared to reach the unreachable student."
Simien is a seventh-grade ELA and dyslexia intervention teacher, and he's been an educator for 24 years.
"Teaching has always been my passion," said Simien. "My children are a product of HISD, and I just knew in the back of my mind that I just needed to get into the classroom and make a difference. It's all about making a difference because the children truly are our future."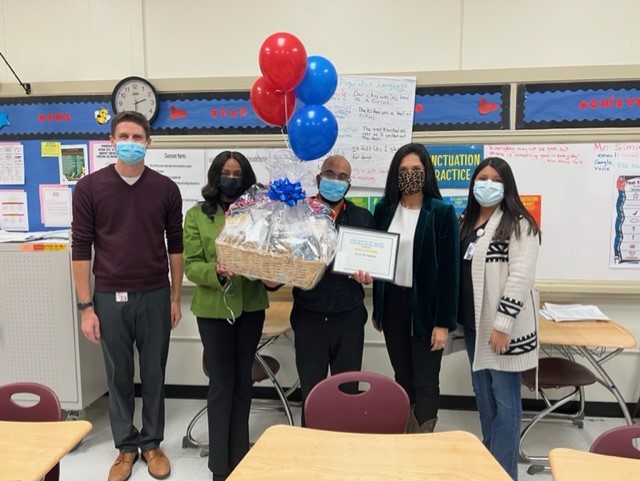 Get to know more about Simien below:
Q: What was your favorite subject in school?
Simien: English Language Arts
Q: What is your favorite book?
Simien: Charlotte's Web. I was read that book by my fourth-grade teacher, and I just fell in love with it.
Q: Where is your favorite place to eat in Houston?
Simien: Pappas Bar-B-Q
Q: Are you going to the rodeo?
Simien: I love barbecue! And yes, I do plan to visit the rodeo with my wife and my youngest daughter.
Q: What is your hope for your students this year?
Simien: Strategies is what they need, not just for education, but just in life in general. I'm always trying to teach my students to persevere through any difficulty, stay focused, be true to yourself, believe in yourself, and be the right kind of leader.