Juan Gonzalez has been selected as the new principal of Baylor College of Medicine BIOTECH Academy at Rusk.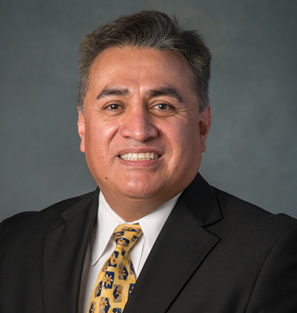 Most recently, Gonzalez served as school support officer for ESO1 and was interim principal at Walnut Bend Elementary. Previously, he served as the principal of Patterson Elementary Literature Magnet. He has guided and led schools to exemplary status and multiple distinctions in HISD.  During his career, he has led schools in the elementary and secondary levels. He began his career in HISD at Sutton Elementary School as a bilingual teacher, administrative intern at Bellaire High School, and assistant principal at Edison Middle School for three years.
Gonzalez received his Bachelor of Business Administration and Master of Education from the University of Houston.