Houston Independent School District is set to host this year's Coaches Vs. Racism HBCU Roundball Classic, and HISD families are encouraged to attend.
Coaches Vs. Racism (CVR) is a national nonprofit that aims to end systemic racism through sports. Now in its second year, the event features a series of college basketball matchups between HBCUs and Division I schools.
This year, the games will be held Dec. 17 at HISD's Delmar Fieldhouse, 2020 Mangum Road, 77092.
The matchups:
Prairie View A&M vs. University of Montana @ 11:50 a.m.
Texas Tech vs. Jackson State @ 3 p.m.
"The HISD Athletics Department is beyond excited to host this nationally recognized event. All four teams have a great history of athletic programs, and we are honored to be chosen as the host site in Houston," said HISD Athletics Director, Andre' Walker.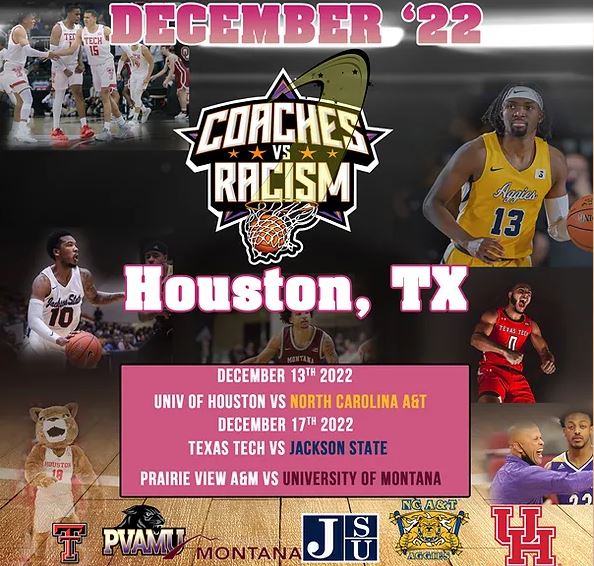 About Coaches vs. Racism
Launched in 2020, Coaches Vs. Racism is a national non-profit organization developed to address societal issues impacting sports. The organization unites coaches in the pro ranks as well as collegiate and amateur levels across the country from a variety of sports to confront Social Injustice, Economic Divide, Equality, Reform, and Systemic Racism (SEERS). CVR is committed to youth empowerment and the emotional wellness of athletes. It is dedicated to providing the necessary tools to assist all individuals in fulfilling their potential.