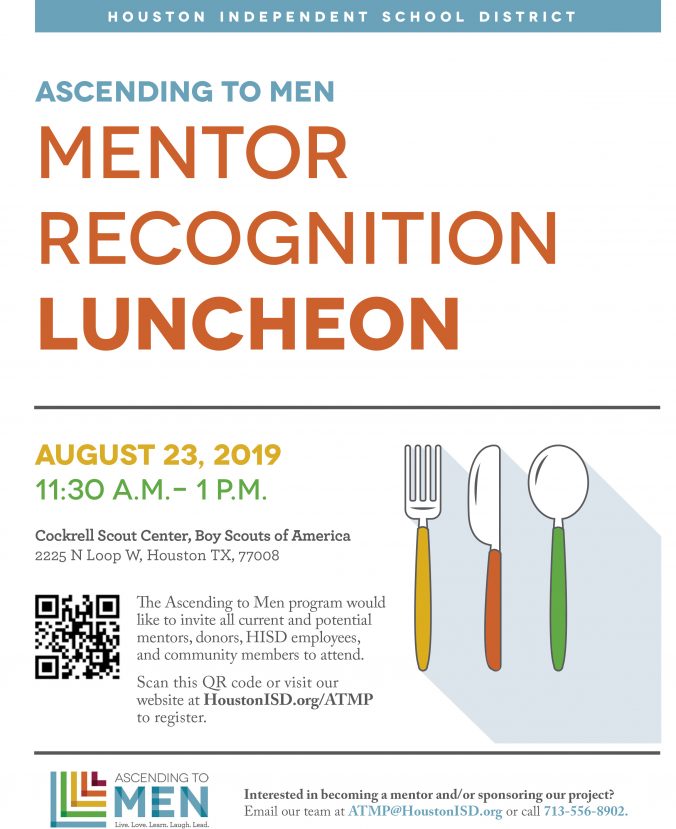 The Houston Independent School District will host a special appreciation luncheon for the men and women who have served as mentors during the successful first year of the district's Ascending to Men Project (ATMP).
The luncheon will be held from 11:30 a.m. – 1 p.m. on Friday, August 23 at the Boy Scouts of America Cockrell Scout Center (2225 N. Loop West, 77008).
Since it began last fall, the unique HISD program, which is open to male students, has provided academic, emotional, and social support to 1,088 students from 181 mentors.
Continue reading