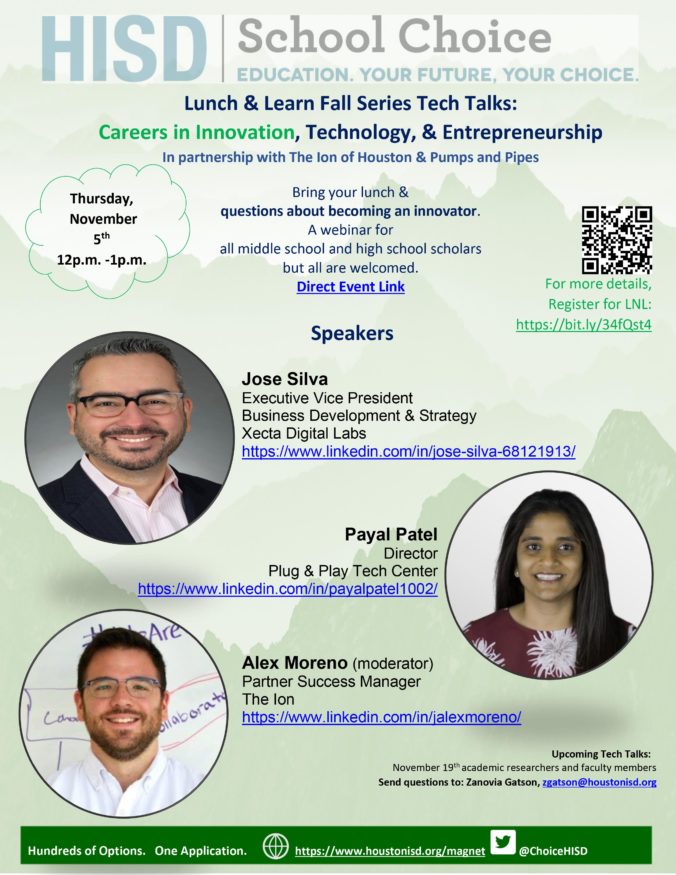 HISD students are invited to attend a series of virtual lunch and learn programs presented by the HISD Office of School Choice in partnership with The Ion of Houston and Pumps and Pipes.
The first event, Careers in Innovation, Technology & Entrepreneurship, will take place from noon to 1 p.m. on Thursday, Nov. 5, and will feature speakers from Xecta Digital Labs, Plug & Play Tech Center, and The Ion.
The series of talks will focus on the areas of entrepreneurship, innovation, and higher education. During the events, students will have the opportunity to meet and interact with industry professionals without having to leave their campus.
There is no cost to attend to the fair. However, registration is required. For questions regarding the series, contact Zanovia Gatson at zgatson@houstonisd.org.