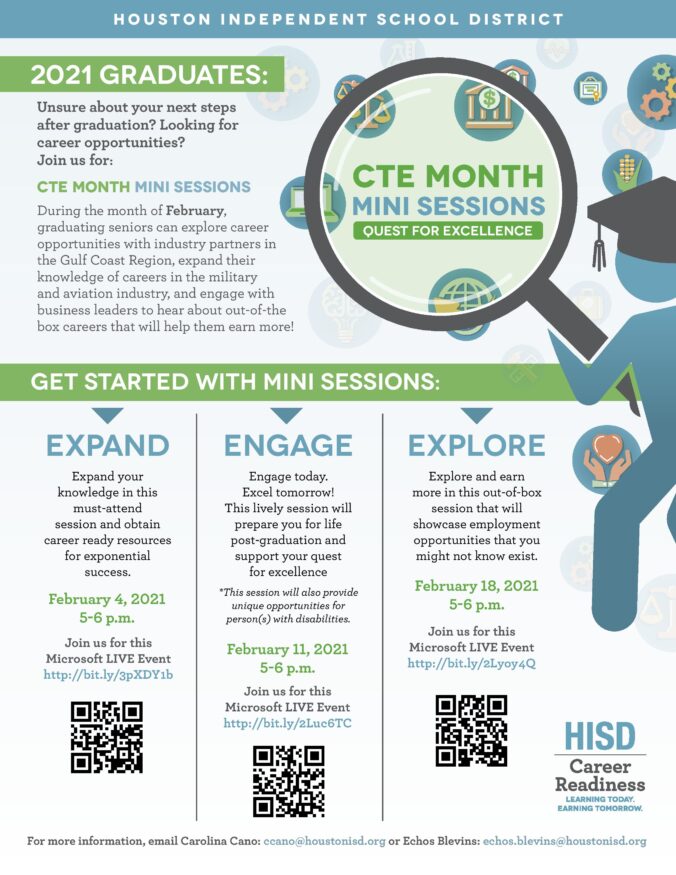 February is Career & Technical Education Month, and graduating seniors have the opportunity through HISD's Career Readiness department to explore career opportunities.
Students can network with industry partners in the Gulf Coast Region, expand their knowledge of careers in the military and aviation industry, and engage with business leaders to hear about out-of-the-box careers that will help them earn more.
Career Readiness is offering three mini sessions in February to expand, engage, and explore career opportunities. These sessions take place in the evenings from 5-6 p.m. on Feb. 4, Feb. 11, and Feb. 18. See this flyer for more information and to register.
Continue reading