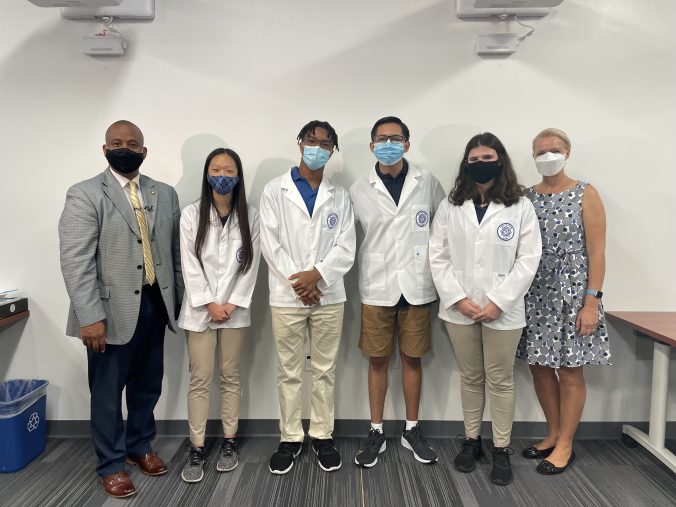 Tucked away on a side street in the shadow of the largest medical center in the world, DeBakey High School for Health Professions is the district's medical magnet school, where students can learn more about the various career paths involved in the healthcare field, from the typical bedside options to the legislative branch.
Students like Cindy Choi, Paul Daniel, Caitlyn Davies, and David Dzul, all seniors, who gave Superintendent Millard House a tour of the school, which opened its $65 million, state-of-the-art, 194,000-square-foot building on the western edge of the Texas Medical Center in 2017.
House was visiting the school on its second day of the 2021-2022 school year. As the ongoing global pandemic continues to make headlines, students at DeBakey are preparing to be the next generation of healthcare professionals.
Continue reading