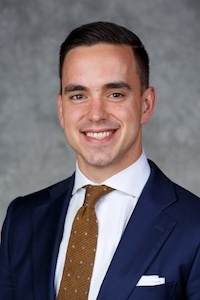 Houston ISD announced the selection of its Chief Engagement Officer, Max Moll.
Moll will lead a department that includes communications, board services, family and community engagement, government relations, and community partnerships, along with HISD's Parent Center.
Most recently, Moll was the Chief Communications Officer and Deputy Director for the Office of the Houston City Controller. In this role, he was instrumental in the city's landmark pension reform legislation, addressing the city's structurally unbalanced budget and advocating for increased transparency across city agencies.
Previously, Moll was the Chief of Staff at the Houston Hispanic Chamber of Commerce, the leading Hispanic business advocacy organization in the Greater Houston region. While there, he led the execution of the organization's strategic vision; developed, executed, and managed the organization's public affairs campaigns; and served as the organization's lead government affairs liaison. He also previously served as a senior consultant at a Houston-based public affairs and strategic communications firm.
Moll received a bachelor's degree in mass communication from the Manship School of Mass Communication at Louisiana State University and a master's degree from George Washington University. He currently serves as a member of the Children's Museum of Houston marketing committee and Houston Public Media's Young Leaders Council, and he is a mentor with Big Brothers Big Sisters of Greater Houston.