HISD's DeBakey High School opened in 1972 and was the first high school for health professions in the country. This year, the school and its alumni are celebrating its 50th anniversary.
The celebrations will feature career presentations from 50 DeBakey High School alumni and several events coordinated by parents and alumni.
In partnership with Baylor College of Medicine, DeBakey High School has helped lay the foundation for pathway programs which promotes education focused on careers in medicine and health sciences beginning at the secondary school level.
"Our mission, strong school culture, academic support system, and student motivation have created a rewarding environment that has yielded positive student outcomes and student achievements," said former principal Agnes Perry. "This is evident in the recognitions and awards we have garnered over the years at the local, state, and national level for student growth and academic achievement."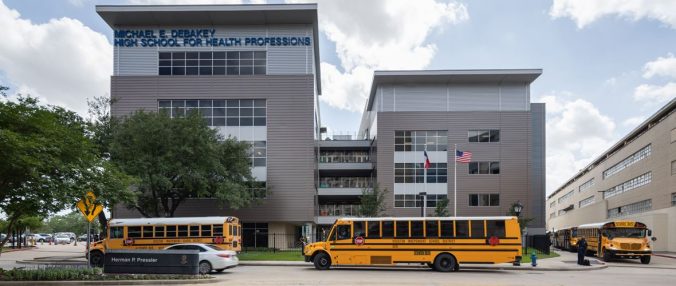 DeBakey High School currently ranks No. 50 nationally, No. 18 among national magnet high schools, and No. seven among Texas high schools, according to U.S. News.
With at least nine different curriculums offered, DeBakey High School continues to provide world class education to Houston-area students.
"Being a part of a diverse community where students work hard and have access to amazing resources really sets the foundation for success in my future," said DeBakey High School senior Marthella Diaz. "I think that's one of the main things that makes this school so unique."
The 50th anniversary will be celebrated with an annual Science Symposium on Friday, Oct. 28, and a Gala at the John P. McGovern Museum of Health and Medical Science on Saturday, Oct. 29. Tickets are sold out, but you can still donate to the DeBakey PTO.