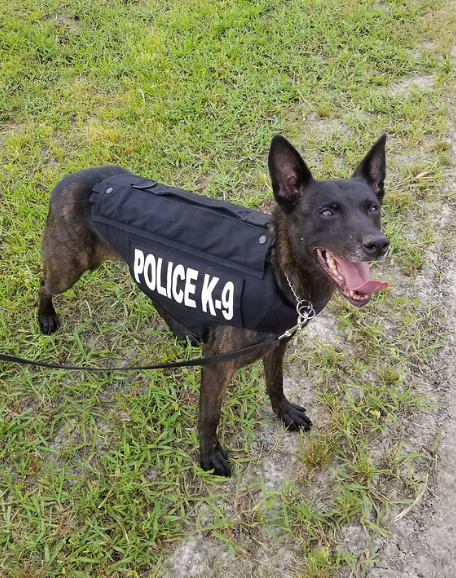 Most people don't know that some of the most active members of the HISD Police Department are younger than 6 years old, furry, and do their part to keep the district safe.
The K-9 unit is a vital part of HISD's Police Department, with all police dogs trained to support and protect officers. The K-9s also conduct area searches for drugs, weapons, or other contraband that may be on school grounds or in district facilities.
"The K-9 unit has been around since the '90s," HISD Police Sergeant Tridung Tran said. "We started with two and now we've expanded to five K-9s. They allow us to provide a better service to the district."
HISD's police dogs include Bjorn, a Belgian Malinois used for narcotics detection and patrol; Bowie, a Czech Shepherd used for patrol; Aries, a Belgian Malinois used for explosive detection and article searches; Sasha, a Dutch Shepherd used for narcotics detection and article searches; and newest member Boni, a German Shepherd with a Hungarian bloodline used for narcotics detection.
Each K-9 is partnered with a K-9 officer to serve as the dog's handler. Three of these K-9 officers — Cristian Duron, James Cavitt, and Nayeli Casas — recently received their patrol certification after completing a nine-week training program with their four-legged partners. HISD's Police Department partnered with the Harris County Sheriff's Office to provide the training, which covered suspect tracking and apprehension techniques, as well as conducting building searches.
Officer Casas said working with her K-9 partner is more than just a day's work. It's a process that must be cultivated.
"Working together builds trust and strengthens the bond with our dogs because we're able to see their potential and their skill," Casas said. "The dogs realize we're their partner and they want to protect us."
As the unit experiences growth and receives vital training, HISD Chief of Police Paul Cordova said the K-9 unit is making the department more self-sustainable.
"If we didn't have it, we would constantly be asking other law enforcement agencies for help," Cordova said. "Instead, we're able to offer help. It's a tool we can use to keep our officers and the public safe."