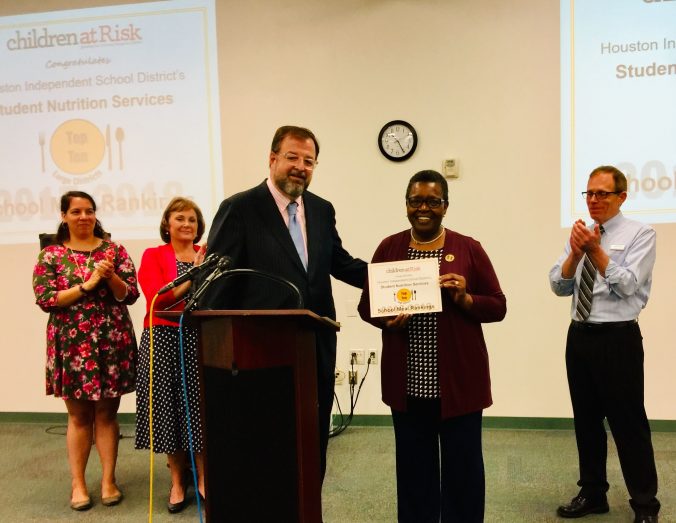 A child research and advocacy organization has recognized Nutrition Services as a top five food delivery district in the state of Texas.

Children at Risk ranked HISD fourth among large school districts in the state based on its record of providing daily meals to children in need, especially its school breakfast program, which allows schools to serve students breakfast in their classroom before starting the school day.

The organization measured the participation rate of school nutrition programs across districts based on data provided by the Texas Department of Agriculture and the Texas Education Agency.

Continue reading