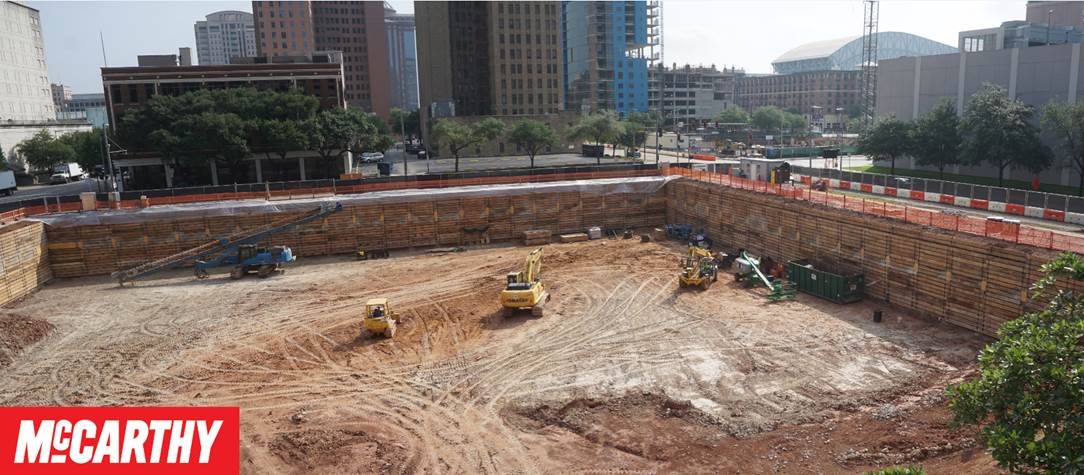 Construction on the new High School for the Performing and Visual Arts is well underway in downtown Houston, as workers have already excavated 25 feet into the Earth and hauled away roughly 55,000 cubic yards of dirt to make way for the building's two-level, underground parking garage.
"When the weather was cooperating with us, we were running 40 trucks per day, averaging close to 400 loads per day out of the hole," said Wesley Moncrief, senior project manager with McCarthy Building Companies, the construction manager at risk on the project. "Dirt removal will be finished in the next few weeks and then we'll install two large tower cranes."
Other activities happening this summer are installation of spread footings, the perimeter basement walls, and subsurface drainage. Barring any major impact to the schedule, Moncrief said he expects concrete to be poured for both levels of below-ground parking as well as the main ground floor of the building by the end of 2016.