HISD families are invited to join the Early Childhood Team in a fun-filled session of hands-on learning!
The Pre-K Parent Palooza is an exciting opportunity for pre-K parents and caregivers to meet experts in the early childhood field and receive social and emotional board books, make and take activities, and a Pre-K Parent Guide with quick at-home ideas to enhance their child's socio-emotional, math, and literacy skills.
Parents and caregivers can choose to attend one of the following sessions:
March 7, from 4-5 p.m. at Fonwood ECC, Mistral ECC, and Woodsen ES
May 9, from 4-5 p.m. at Neff ELC, Bellfort ECC, and Sherman ES
Register here or by scanning the QR code: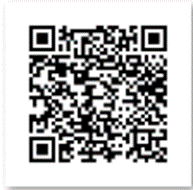 If you have any questions about the events, please reach out to the Early Childhood Team at 713-556-6835.