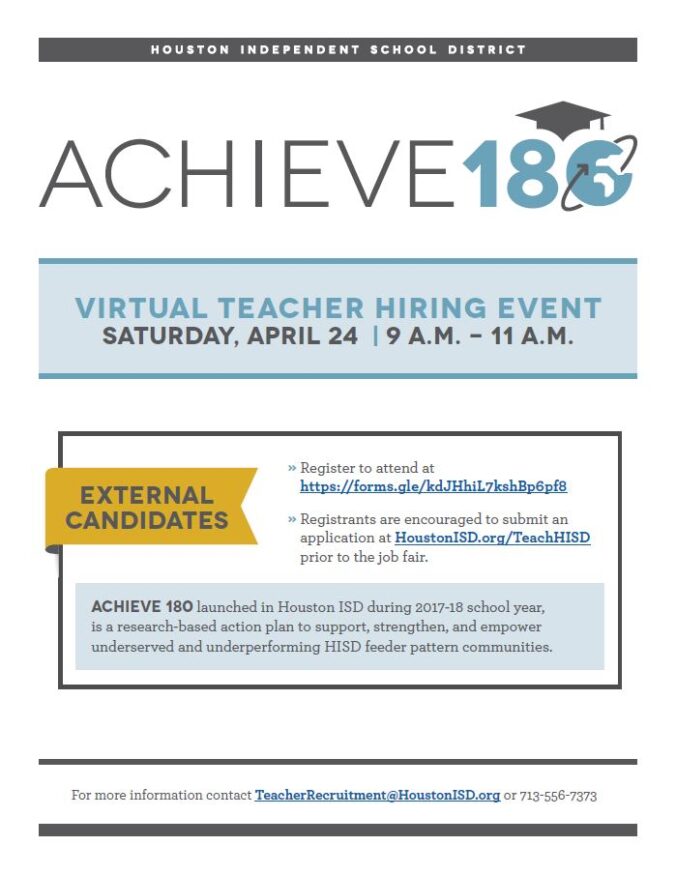 The Houston Independent School District is hosting a virtual teacher job fair from 9 to 11 a.m. on Saturday, April 24. The event is focused on Achieve 180 schools.
Achieve 180 was launched in Houston ISD in 2017, and was created to support, strengthen, and empower underserved and underperforming communities.
Interested candidates can register to attend at forms.gle/kdJHhiL7kshBp6pf8. Once registered, teachers are encouraged to submit an application prior to the job fair. Applications and other instructions can be found at HoustonISD.org/TeachHISD.
For more information, contact TeacherRecruitment@HoustonISD.org or 713-556-7373.