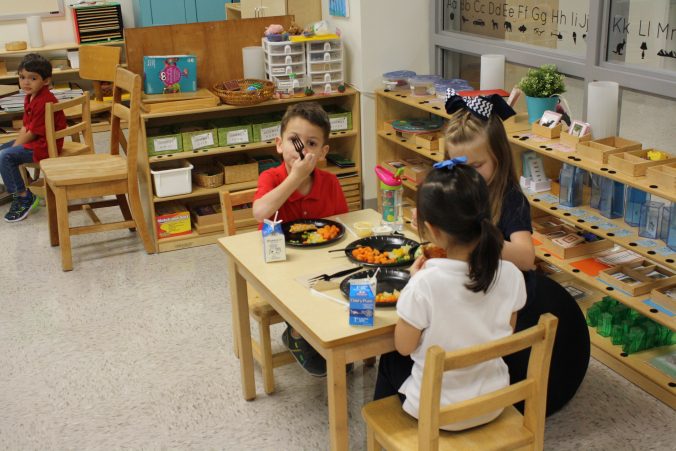 When it's time for lunch, Garden Oaks teacher Terah Kuhnen's pre-kindergarten students take out their blue and white placemats and begin setting the table around the floral centerpieces.
She walks about the classroom, filling their trays with the lunch for the day. Once the children are seated, she begins to eat her own meal — usually the same food her class is enjoying.
This is family-style lunch, a program that was launched at the start of this school year in Garden Oaks Montessori's Children's House classrooms, where 3-, 4-, and 5-year-olds work and learn together.
Continue reading